Red Ribbon Café Podcast Premieres on November 23rd, 2022
November 22, 2022 – Miami, FL – On November 23rd, 2022, National Family Partnership Partner Informed Families/The Florida Family Partnership will premiere it's first episode of the Red Ribbon Café Podcast. This Podcast allows parents and families to hear from official Informed Families staff members and President and CEO, Peggy Sapp on current topics surrounding child development and education.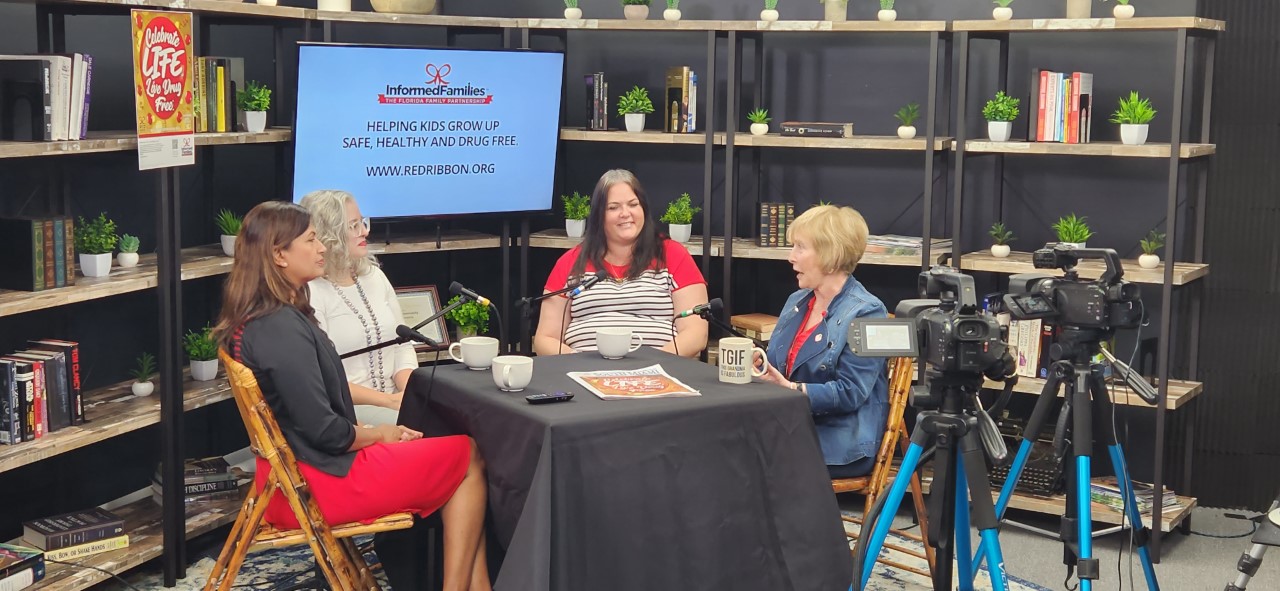 Each episode of the Podcast will feature individuals speaking about their real-world experiences working with the school system and communities to promote health childhood development and fulfillment. Peggy Sapp, President, and CEO of Informed Families and Volunteer President of National Family Partnership encourages that "this Podcast will allow parents to understand that they play a significant role in why their child doesn't use drugs. IF will help parents figure out how to achieve success by offering you useful topics and encouraging you to join a Parent Peer Group to continue supporting your child's full potential."
As Thanksgiving and Christmas Break is around the corner, we hope that families, educators, and children will take fifteen minutes out of their fun-filled day to educate themselves on prevention-based topics, so we can continue helping children make healthy decisions.
Connect with us by using #KnowUsBeforeYouNeedUs to share what topics you want to hear next!
The Red Ribbon Café Podcast will be featured on Miami's Community Newspapers website, Facebook, Instagram, LinkedIn, and YouTube.
###
About the National Family Partnership
The National Family Partnership was established in 1980 and is a national leader in drug prevention, education, and advocacy. Its mission is to lead our nation's families and communities in nurturing the full potential of healthy, drug-free youth. Red Ribbon Week is the nation's largest and oldest drug prevention campaign. NFP created the campaign in response to the 1985 abduction and murder of DEA agent Enrique "Kiki" Camarena. In addition to the Red Ribbon Campaign®, NFP sponsors the Lock Your Meds® Campaign to prevent prescription drug abuse. Learn more about Red Ribbon Week at www.redribbon.org and NFP at www.nfp.org.