Peer Pressure and Living Drug-Free - A Talk for Teens
Co-Presented by the Red Ribbon Campaign and Herren Project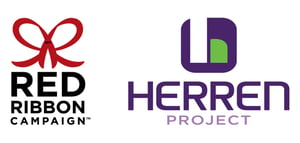 Click Here to View the Recording.
Research shows that when making decisions, teens think about both the risks and rewards of their actions and behaviors. Unfortunately, unlike adults, teens are more likely to ignore the risk in favor of the reward. Join us for a panel discussion as we review strategies to help teens overcome some of the
challenges related to peer pressure and making difficult decisions.
If you're a teenager, this talk is for you!
Plan a Red Ribbon "CruiseBy"

Looking for a fun activity to plan while practicing social distancing? Plan a Red Ribbon Caravan! Contact your local fire or police department and ask them to join your car caravan in honor of Red Ribbon Week. Have each participant decorate his or her car featuring the Red Ribbon Theme and drive through your neighborhood. Invite your school mascot, teachers, cheerleaders, friends and family. Visit nimcoinc.com to get your theme gear.


Plant the Promise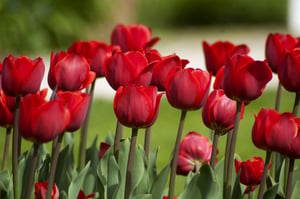 Celebrate Red Ribbon Week by planting red flower bulbs which bloom in the Spring and serve as a reminder of the importance and the beauty of a drug free life. Connect with nature, enjoy the outdoors and relish in the rewards of something beautiful you've nurtured. Purchase them at www.nimcoinc.com.




Red Ribbon Theme Contest




Did you know the theme changes each year? Your theme could be the next one to represent the Red Ribbon Campaign. Send us your ideas for the 2022 Red Ribbon Theme Contest today for a chance to win $500 in Red Ribbon Theme Merchandise in 2022. Visit www.redribbon.org/theme/contest for details. The deadline to enter is December 4, 2021.



The Enrique Camarena Red Ribbon Award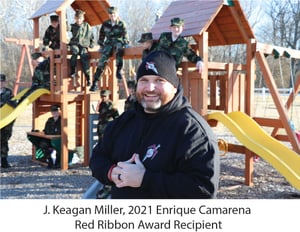 Know someone who is an outstanding leader in the field of drug prevention? Tell us about them. This annual award recognizes and honors individuals who personify Agent Camarena's belief that one person can make a difference. The entry form is located in our 2021 Red Ribbon Planning Guide on page 19.
Visit www.redribbon.org/downloads Nominations must be received by December 2, 2021.


Take the #DrugFreeLooksLikeMe Social Media Challenge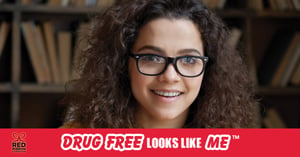 Show us how drug free looks like you and by snapping a picture and posting it to Social Media. Don't forget to print out and hold up the Red Ribbon Theme Sign Below. Challenge runs October 23 through 31st. Be sure to add the hashtags #DrugFreeLooksLikeMe and #RedRibbonWeek.



Ask Your Local Police Department, Health Department or Prevention Coalition to Host a Virtual Drug Presentation

Reach out and ask them to host an online talk about the importance of staying drug free and Red Ribbon Week.


Plan A Building or Structure Illumination




Does your local landmark light up? How about your school, office building, local bridge or stadium? Find out if it can be turned red in honor of Red Ribbon Week.


Celebrate Being Drug Free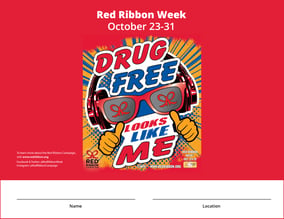 Print out the Red Ribbon Theme sign, add your name, hold it up and post a photo that shows us you're committed to living drug free. Use the hashtag #LivingDrugFree.
Facebook & Twitter: @RedRibbonWeek
Instagram: @RedRibbonCampaign



Family Table Time

Did you know that teens who eat dinner with their families are less likely to use drugs and alcohol? Family Table Time is an innovative, all-in-one, 52-week family activity kit that establishes lifelong healthy habits, rituals, and traditions. The materials will get you up to speed on having weekly family meetings including new character/value topics, creating memories from the week, and staying organized. It also includes a weekly fun activity - ideal for school-aged families - that promotes values, ethics and principles. Learn more by visiting their website: www.FamilyTableTime.com