Why Are Buildings and Roads Decked Out in Red?

October 25th, 2022 – Miami, FL – The National Red Ribbon Campaign Week Kick-Off has started! The Drug Enforcement Administration (DEA) and National Family Partnership will join with communities across the nation in kicking off Red Ribbon Campaign Week, the nation's oldest and largest drug misuse prevention awareness program, on Sunday, October 23rd. Landmarks across the nation will light red in recognition of the annual event and City Officials from have issued state proclamations in California and Florida encouraging their residents to demonstrate their commitment to a drug-free lifestyle. However, what exactly is Red Ribbon Week? Red Ribbon Week is a way for our community to raise awareness and connect with a common goal: to make America drug-free.
During Red Ribbon Campaign Week, NFP encourages communities to light up their local landmarks or buildings in red. This gives the community the opportunity to be vocal and visible by shining a light for voices everywhere to achieve a drug-free community.

"Buildings are Red to send the 'Celebrate Life. Live Drug Free' message across America, NFP Invites YOU to join us." States Peggy Sapp, President and CEO of Informed Families and Volunteer President of National Family Partnership. How can you participate in sending this drug free message to your community? Simple, participants can post Go Red for Red Ribbon photos or if they spot one of the landmarks lightning up in red on social media using the hashtags #LightUpAmericaRed, and #NationalFamilyPartnership.
A complete list of landmarks in the Miami division who are Lightning Up America Red can be found below.
To learn more about how your school or community can host a Red Ribbon Week event, please contact Elizabeth Golshteyn at egolshteyn@informedfamilies.org.
Miami
Brickell World Plaza
City of Hialeah
FTX Arena (Formerly Known as American Airlines Arena)
MDC Freedom Tower
Pérez Art Museum Miami (PAMM)
Phillip and Patricia Frost Museum of Science
SR 836/ Dolphin Expressway
SR 924/ Gratigny Expressway
SR 112/ Airport Expressway
SR 874/ Don Shula Expressway
SR 878/ Snapper Expressway
17 Avenue and the SR 836 (Tolling Gantry)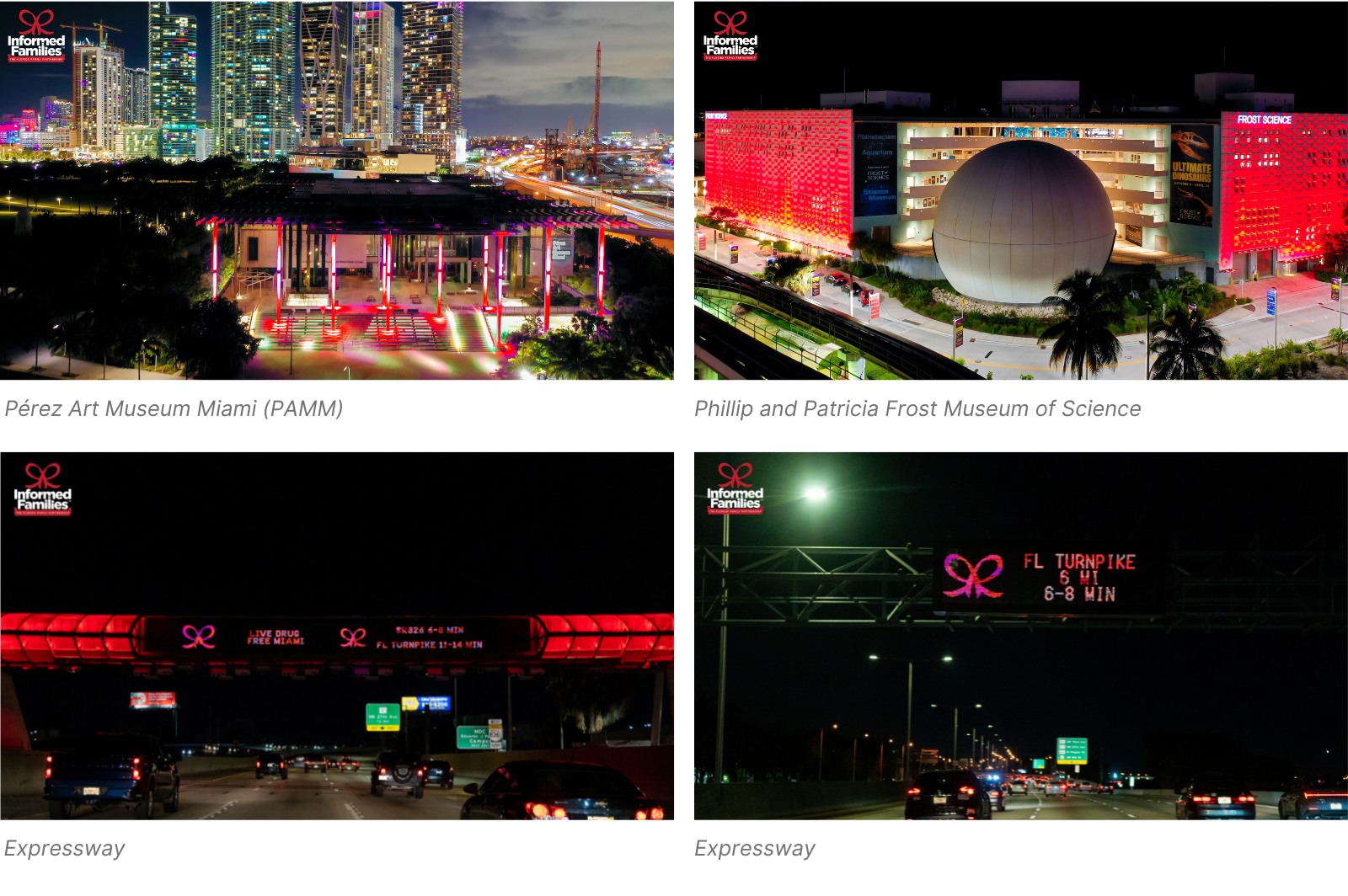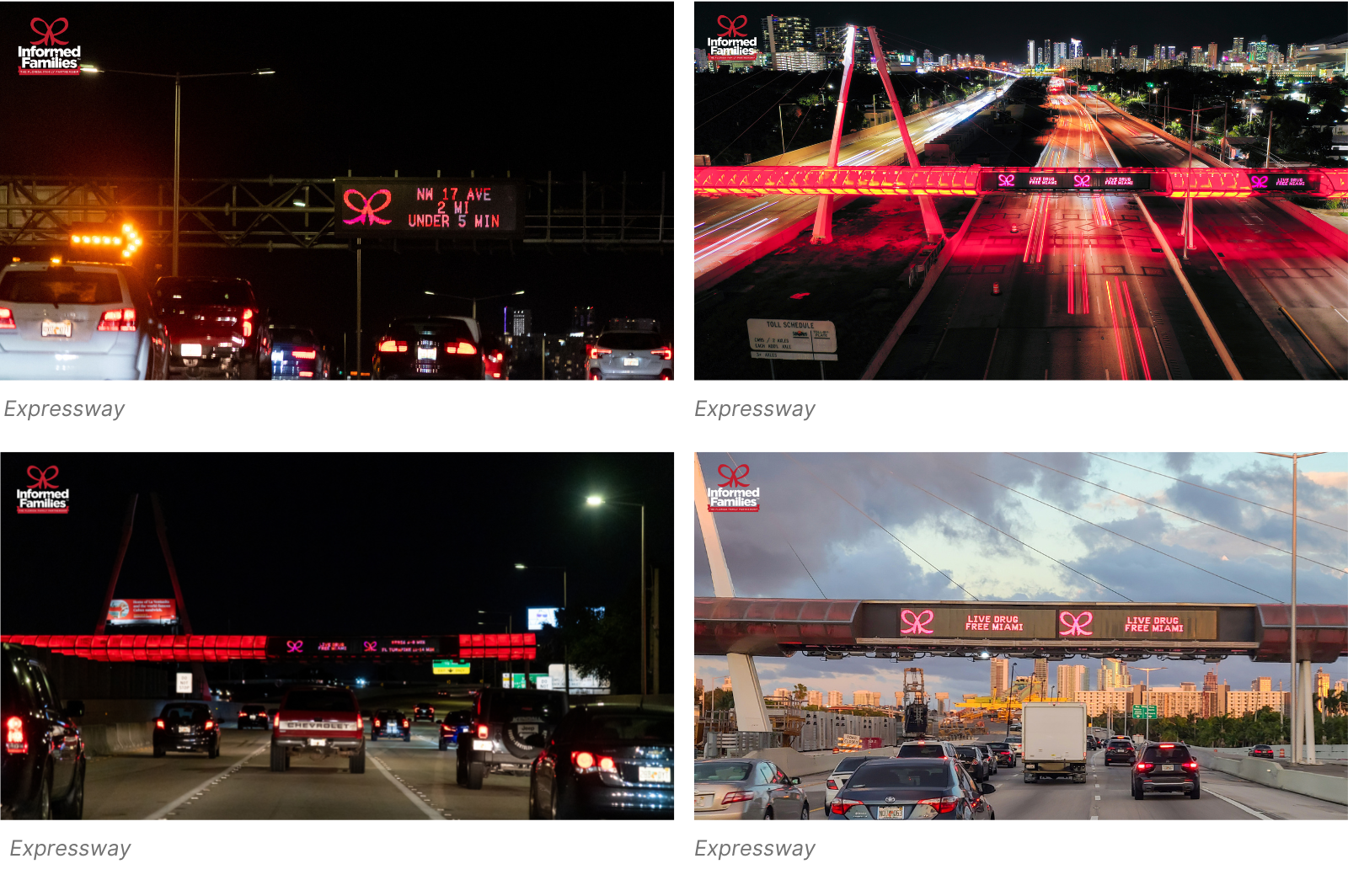 Orlando
Amway Spire
Fountain at Lake Eola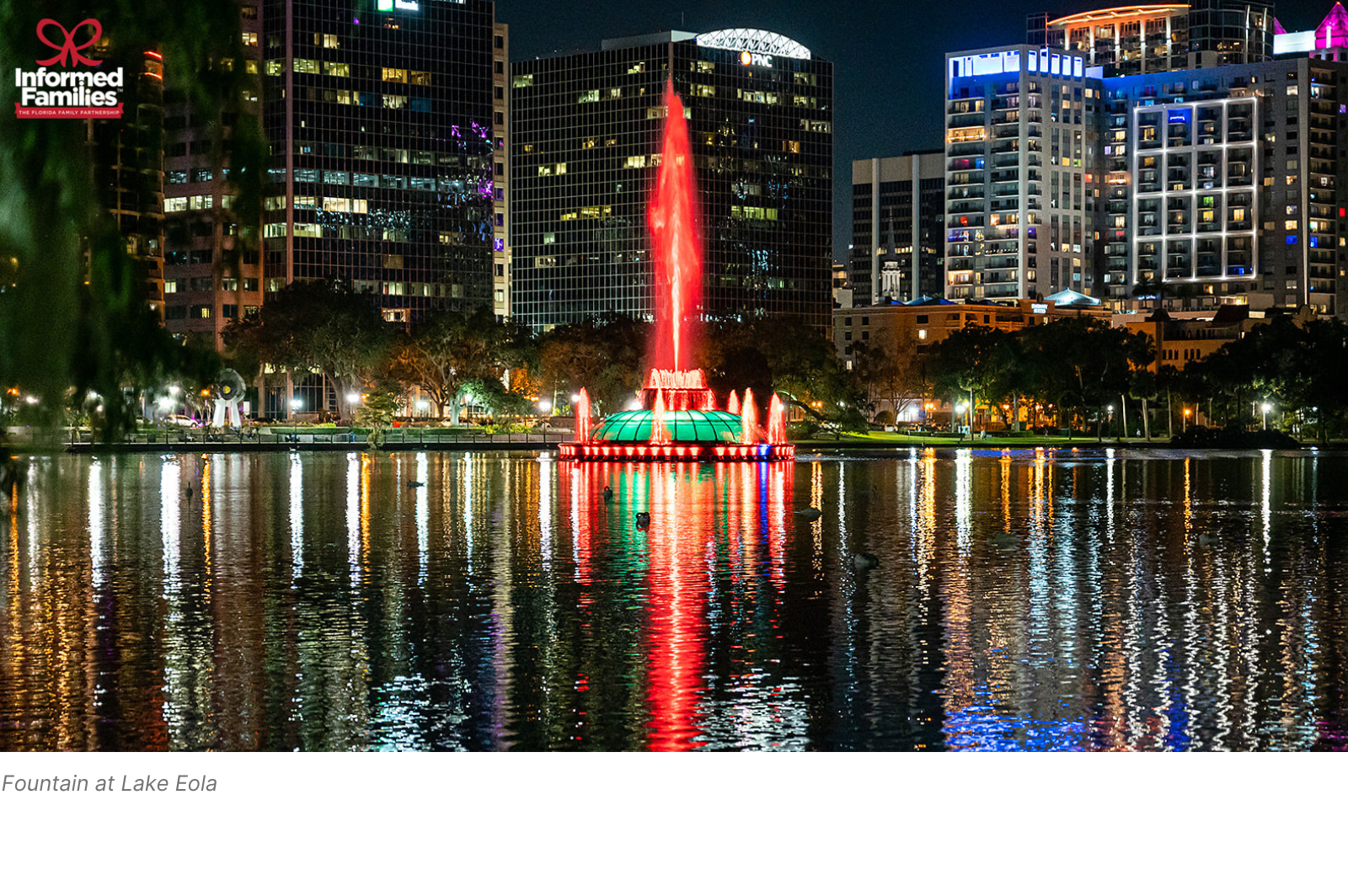 Tallahassee
Florida State Capitol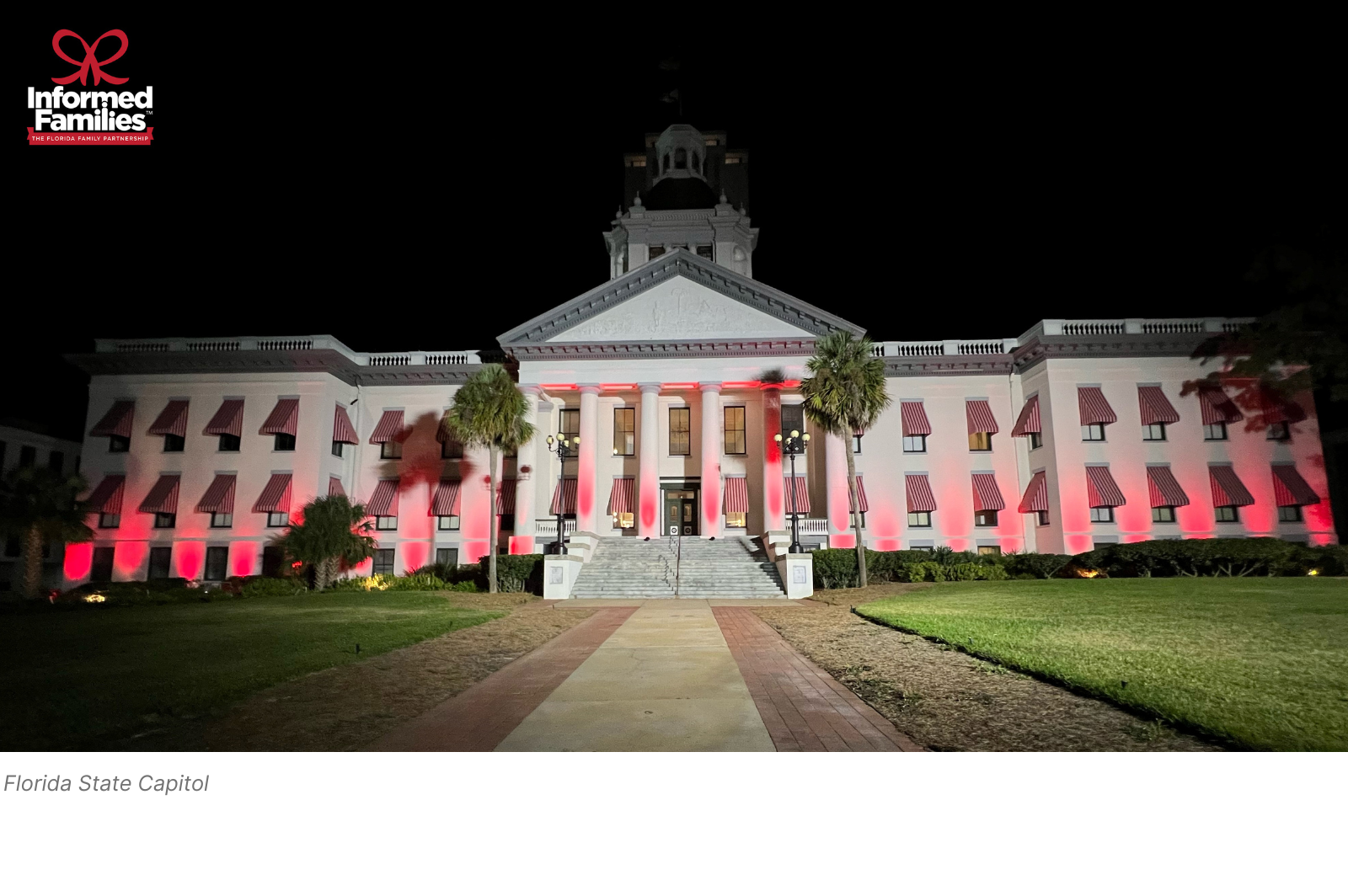 ###
About the National Family Partnership
The National Family Partnership was established in 1980 and is a national leader in drug prevention, education, and advocacy. Its mission is to lead our nation's families and communities in nurturing the full potential of healthy, drug-free youth. Red Ribbon Week is the nation's largest and oldest drug prevention campaign. NFP created the campaign in response to the 1985 abduction and murder of DEA agent Enrique "Kiki" Camarena. In addition to the Red Ribbon Campaign®, NFP sponsors the Lock Your Meds® Campaign to prevent prescription drug abuse. Learn more about Red Ribbon Week at www.redribbon.org and NFP at www.nfp.org