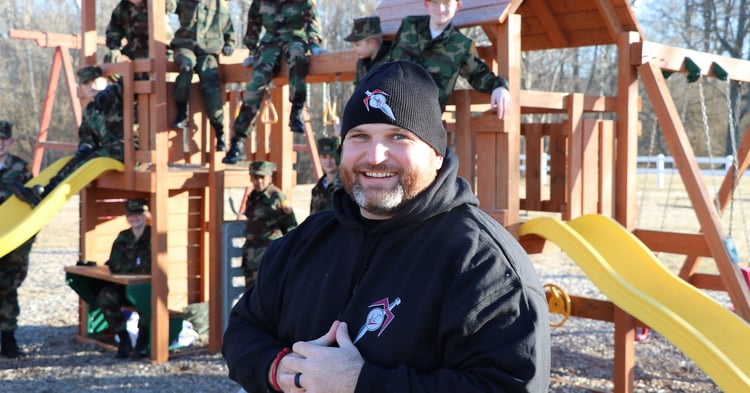 Congratulations to J. Keagan Miller, this year's Enrique Camarena Red Ribbon Award recipient. This annual award recognizes and honors those who make significant contributions to the field of drug prevention.
A current Unit Commander for the Miami Valley Young Marines of Ohio, Keagan has worked with the program for more than fifteen years. "I was surprised and very honored to even be considered for such a prestigious award," he said. Kaylyn Lonergan who is the Drug Demand Reduction Coordinator for the organization nominated Keagan.
Keagan has enhanced the drug prevention platform by completing nearly 500 Drug Demand Reduction education hours, which he has used to amplify the Young Marines' vigorous DDR efforts. His unit is a member of the Montgomery County Drug Free Coalition, which regularly collaborates with the Young Marines to enhance drug prevention efforts. Additionally, he and the Young Marines work with the Families of Addicts, a local group focused on recovery.
Keagan has spearheaded the development of drug prevention education videos that are used throughout the Young Marines' organization. He has motivated his youth members to lead virtual classes, and has developed and hosted a nationwide virtual Healthy Drug-Free Lifestyle Challenge.
The Miami Valley Young Marines was founded in 1998 as the Dayton Young Marines. The organization promotes the mental, moral, and physical development of its members and focuses on teaching the values of leadership, teamwork, and self-discipline, so its members can live and promote a healthy, Drug-Free lifestyle. Under his leadership, the Miami Valley Young Marines has been recognized twice by the Department of Defense having received the Fulcrum Shield Award for excellence in youth anti-drug programs.

When not working with Young Marines, Keagan enjoys spending time with his wife Tina and their three kids, Ian, Kira, and Owen.

"There are many ways to make yourself happy in life. Drugs shouldn't be one of them," he said. "Surround yourself with good people and good things happen."